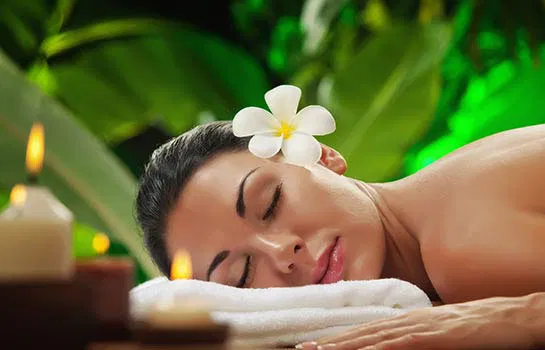 1) Aromatherapy Massage
Aromatherapy massages are best for people who want to have an emotional healing component to their massage. This type of massage can help:
boost your mood
reduce stress and anxiety
reduce symptoms of depression
relieve muscle tension
relieve pain
Aromatherapy massages combine soft, gentle pressure with the use of essential oils. Your massage therapist will usually decide which essential oils to use, but you can let them know if you have a preference. Essential oils are diluted before being applied to the skin.
During the massage, you'll be given a full-body massage while inhaling essential oils through a diffuser and absorbing them through your skin. Sometimes an aromatherapy massage will only focus on your back, shoulders, and head. You won't wear any clothing other than underwear, which is optional.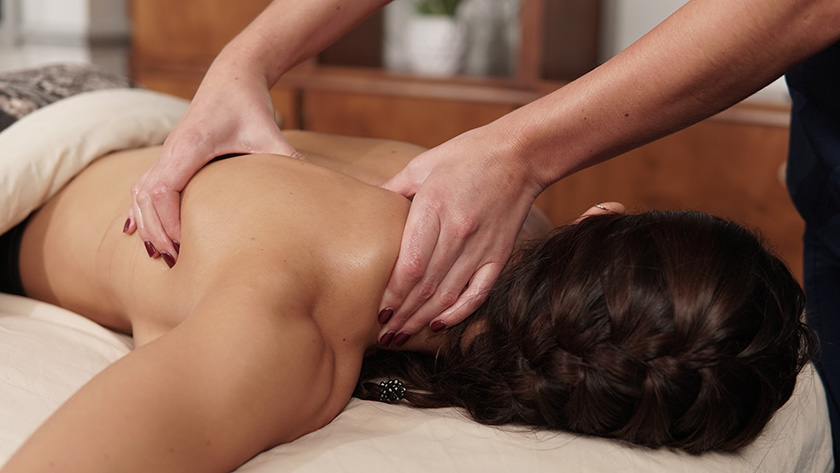 2) Deep Tissue Massage
Deep tissue massage uses more pressure than a Swedish massage. It's a good option if you have chronic muscle problems, such as soreness, injury, or imbalance. It can help relieve tight muscles, chronic muscle pain, and anxiety.
During a deep tissue massage, your massage therapist will use slow strokes and deep finger pressure to relieve tension from the deepest layers of your muscles and connective tissues.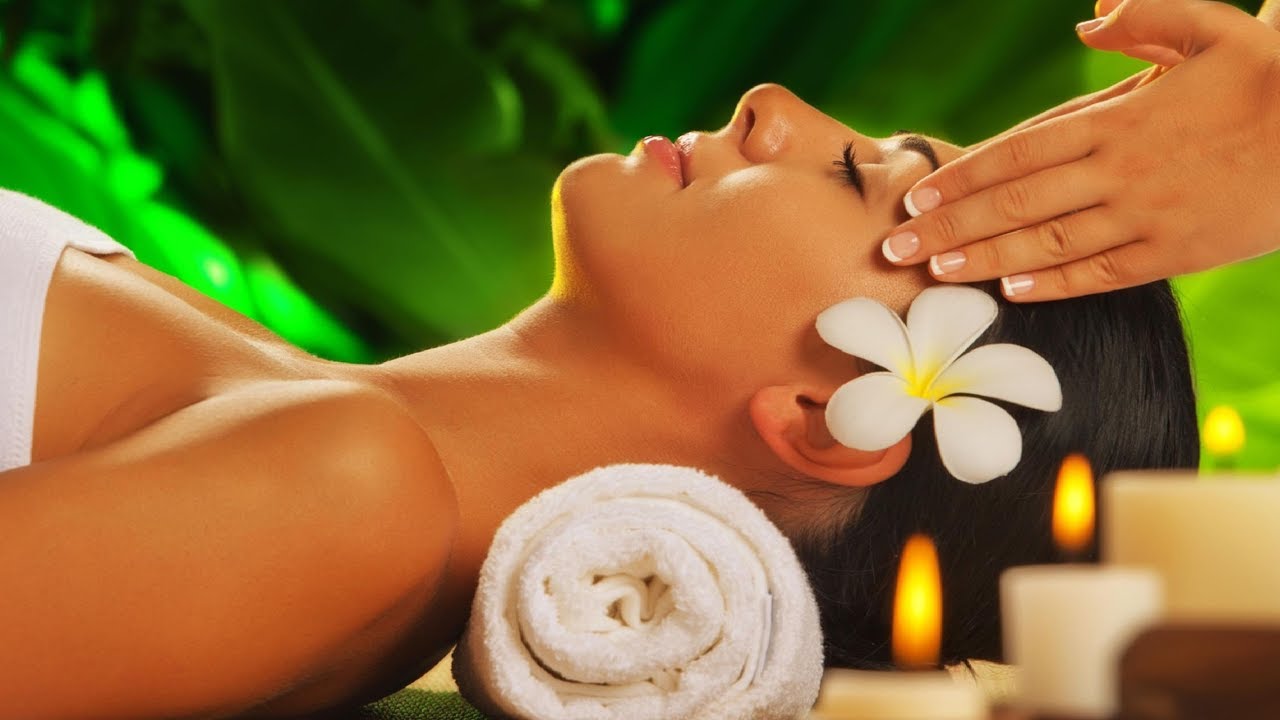 3) Anti-Stress Massage
During the anti-stress massage, it is important to make heavy and slow movements to relax the muscles. The aim is to relax the muscle stiffness and relieve the person physically & spiritually.
Those who experience this massage will feel themselves more alive and peaceful as they will move away from their problems, pains and complaints. Anti stress massage is one of the best decisions to combat the stress as it will bring serenity and dynamism to your body and soul with increased blood flow and muscle relaxation.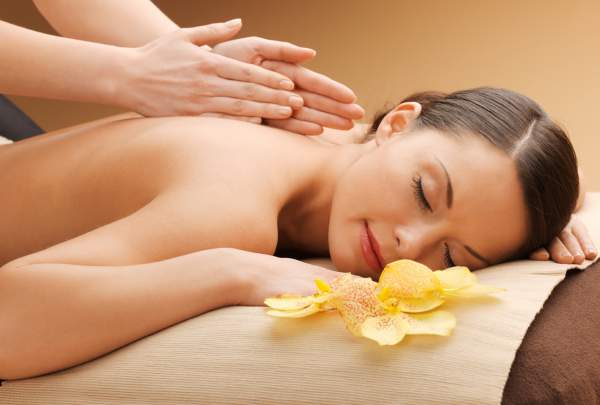 4) Swedish Massage
Swedish massage is a gentle type of full-body massage that's ideal for people who:
are new to massage
have a lot of tension
are sensitive to touch
It can help release muscle knots, and it's also a good choice for when you want to fully relax during a massage.
The massage therapist will use a combination of:
kneading
long, flowing strokes in the direction of the heart
deep circular motions
vibration and tapping
passive joint movement techniques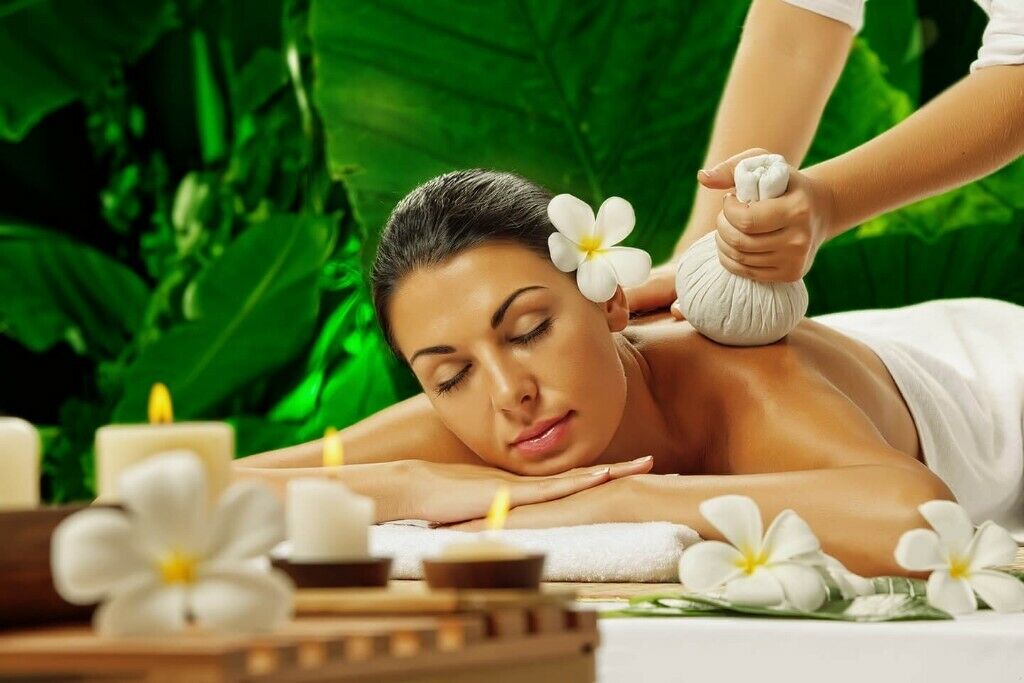 5) Bali Massage
Balinese massage uses a combination of gentle stretches, acupressure, reflexology, and aromatherapy to stimulate the flow of blood, oxygen and energy around your body, and bring a sense of wellbeing, calm and deep relaxation. Balinese massage uses a variety of techniques including skin rolling, kneading and stroking, and pressure-point stimulation, combined with the aromas of essential oils.
Balinese massage is a good treatment to choose if you want to experience a variety of massage techniques, need some help to relax, or if you're feeling a bit low. A relaxation massage with attitude, this treatment will help you feel calm, but it will boost your circulation and target knotted tissue to address physical issues as well.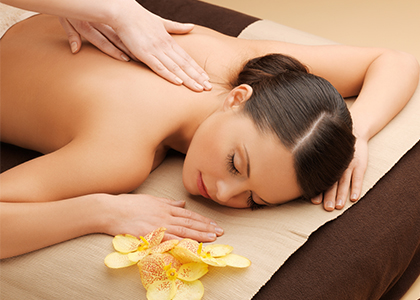 6) Back Massage
Your back has so many hard-working muscles and ligaments that it's easy to experience strain and pain in different areas throughout your life.
In addition to pain relief, massage can provide other benefits. This helps reduce stress, improve sleep and increase the endorphins that act as natural mood boosters.
Your body can function better after a back massage because of increased circulation, which brings newly oxygenated blood to your muscles and transports metabolic waste away from your internal organs. Back massage therapy also provides greater flexibility, since relaxed muscles and limber joints allow for improved range of motion. In fact, "back massage" includes a therapy on your back, shoulders, knees, hands and neck.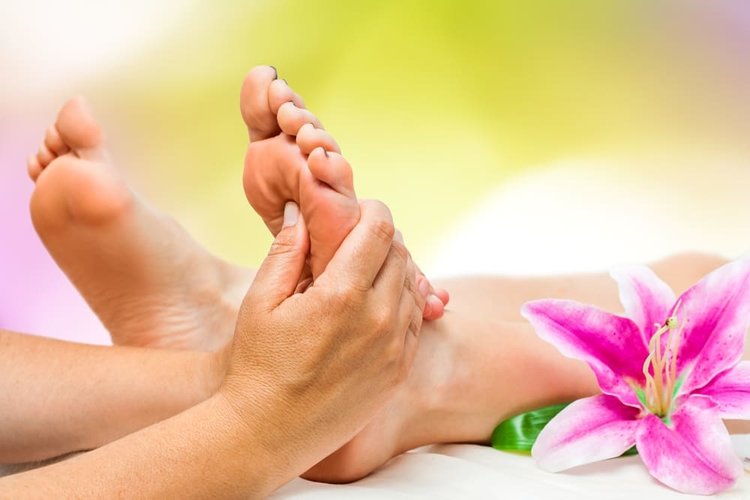 7) Foot (Reflexology) Massage
Reflexology is best for people who are looking to relax or restore their natural energy levels. It's also a good option if you aren't comfortable being touched on your entire body. Reflexology uses gentle to firm pressure on different pressure points of the feet, hands, and ears. You can wear loose, comfortable clothing that allows access to your legs.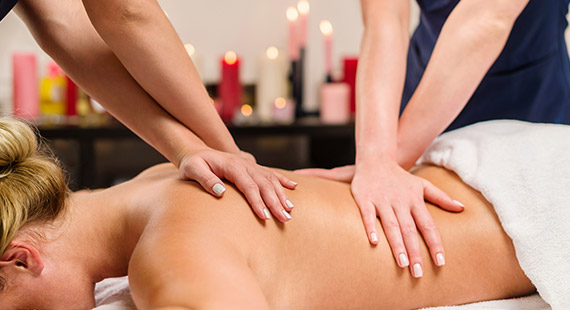 8) Four Hands Massage
In a four-hands massage, two therapists work on one client, often using synchronized moves. A four-hands massage can be like experiencing two full body massages at the same time. When two therapists and four hands hit your body, your mind reacts differently. At first you might find yourself trying to keep track of the therapists, where each one is and what each one is doing, struggling to keep it all in a very logical order in your head. But very quickly your brain realizes it's not sure who is doing what, and gives up control. This is a powerful treatment for anyone who has a hard time letting go during treatments.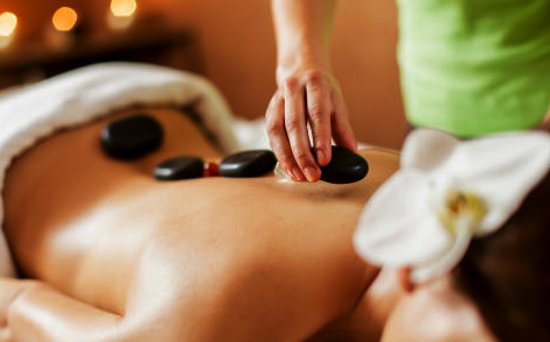 9) Hot Stone Massage
Hot stone massage is best for people who have muscle pain and tension or who simply want to relax. This type of therapeutic massage is similar to a Swedish massage, only the massage therapist uses heated stones in lieu of or in addition to their hands. It eases muscle tension, improves blood flow, and relieves pain by using heated stones. Hot stone massage may help:
ease muscle tension
improve blood flow
alleviate pain
promote relaxation
relieve stress
During a hot stone massage, heated stones are placed on different areas around your whole body. Your therapist may hold a stone as they massage different parts of your body using Swedish massage techniques using gentle pressure. Sometimes cold stones are also used.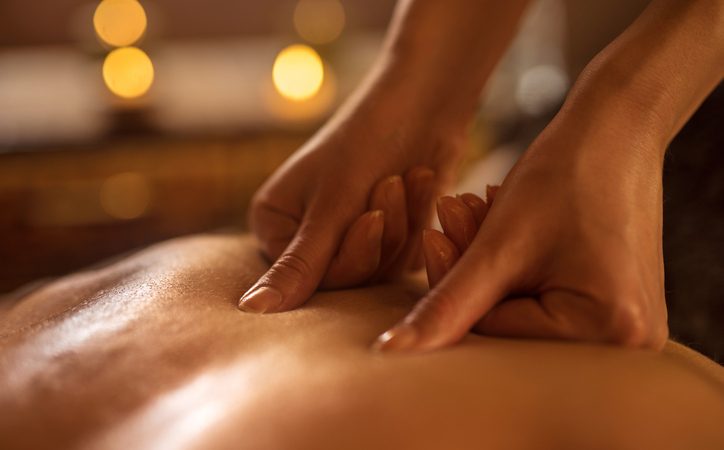 10) Shiatsu Massage
Shiatsu massage is best for people who want to feel relaxed and relieve stress, pain, and tension. It's a Japanese type of massage that:
promotes emotional and physical calm and relaxation
helps to relieve stress, anxiety, and depression
may relieve headache
reduces muscle tension
Shiatsu massage works the whole body, but your therapist may focus on areas of your body that need extra attention. During the massage, your therapist will use their hands, palms, and thumbs to massage certain points of your body. Pulsing or rhythmic pressure is used.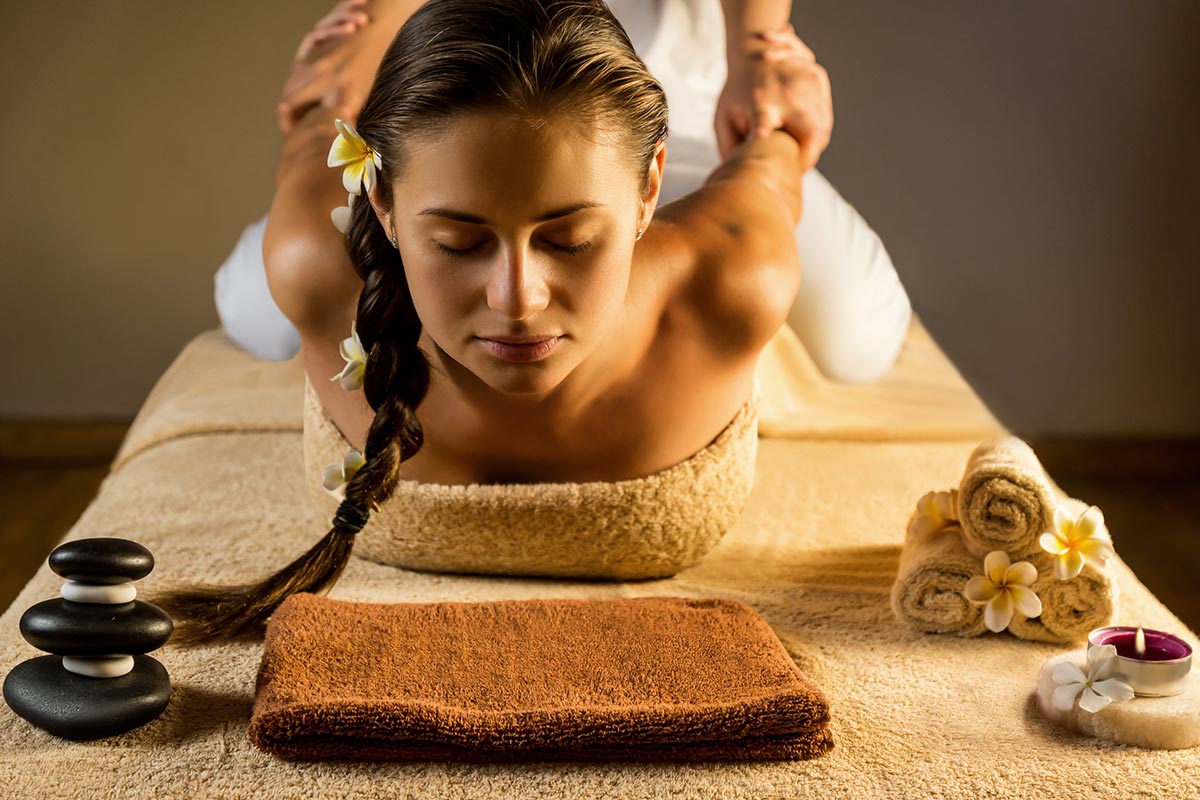 11) Thai Masaage
Thai massage is best for people who want a more active form of massage and want to reduce and relieve pain and stress. It can also help improve:
flexibility
circulation
energy levels
Thai massage works the entire body using a sequence of movements that are similar to yogic stretching. Your therapist will use their palms and fingers to apply firm pressure to your body. You'll also be stretched and twisted into various positions.